By
Eugene Scott
, CNN
Updated 5:15 PM ET, Wed December 23, 2015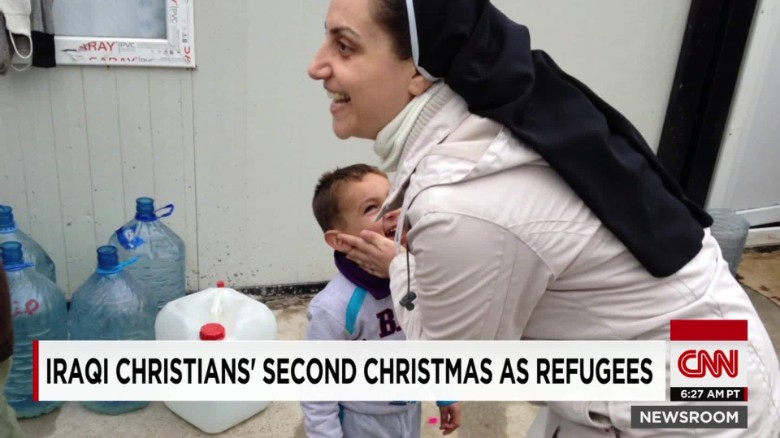 Iraqi Christians celebrate Christmas after fleeing ISIS 04:01
Story highlights
Obama: ISIS has committed brutal atrocities against Christians

Obama said he is mindful of Christians who have been driven from their homes due to persecution
Washington (CNN)President Barack Obama said Wednesday he is praying for Christians being persecuted this Christmas by ISIS.
"We join with people around the world in praying for God's protection for persecuted Christians and those of other faiths, as well as for those brave men and women engaged in our military, diplomatic, and humanitarian efforts to alleviate their suffering and restore stability, security, and hope to their nations," the President said in a statement released by the White House.
"In some areas of the Middle East where church bells have rung for centuries on Christmas Day, this year they will be silent; this silence bears tragic witness to the brutal atrocities committed against these communities by ISIL," Obama added, using another acronym for ISIS.
The President said that while American Christians are free to celebrate the birth of Jesus Christ, not all Christians around the world enjoy this freedom.
"Michelle and I are also ever-mindful that many of our fellow Christians do not enjoy that right, and hold especially close to our hearts and minds those who have been driven from their ancient homelands by unspeakable violence and persecution," Obama said.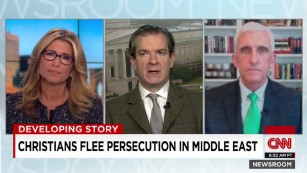 Christians flee persecution in the middle east 05:45
Obama's statement comes in the wake of numerous atrocities committed by ISIS against Christians. The President has been repeatedly criticized by GOP candidates for not speaking enough about Christians persecuted in the Middle East.
Republican front-runner Donald Trump
previously told CNN's "New Day"
that the Obama administration has been welcoming only Muslim refugees from Syria, not Christians -- which CNN's Chris Cuomo disputed.
"If you happen to be a Christian in Syria, it's almost impossible to come into this country," Trump said. "If you're a Muslim, you can get in."
In June, Mike Huckabee said he wished Obama was
"a little more focused"
on ISIS slaughtering Christians in the Middle East. And Rick Santorum previously knocked Obama saying that the President
"needs to get a grip on reality"
in regard to the ISIS threat.
"Christians are being beheaded and crucified by these savages. People of good conscience who want to protect Christians are not recruiting tools for ISIL," Santorum said shortly after the Paris terror attacks last month.