US tech firm has stepped up lobbying efforts with $3.5m charm offensive to persuade EU to drop punitive action over alleged abuse of monopoly position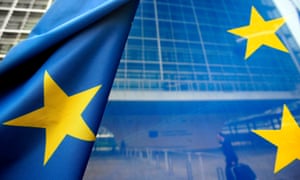 The European commission building in Brussels, where Google's lobbying is said to be unrivalled. Photograph: Olivier Hoslet/EPA
Simon Marks in Brussels and
Harry Davies
Thursday 17 December 2015 07.30 EST
Last modified on Thursday 17 December 201517.37 EST
Google enlisted members of the US congress, whose election campaigns it had funded, to pressure the
European Union
to drop a €6bn antitrust case which threatens to decimate the US tech firm's business in Europe.
The coordinated effort by senators and members of the House of Representatives, as well as by a congressional committee, formed part of a sophisticated, multimillion-pound lobbying drive in Brussels, which Google has significantly ramped up as it fends off challenges to its dominance in
Europe
.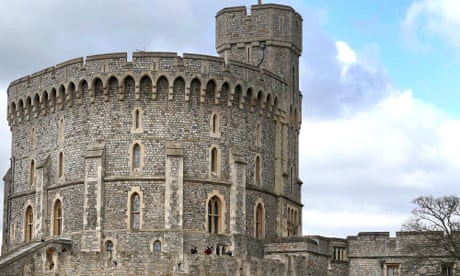 How Google's antitrust siege began not far from Windsor Castle ramparts
An investigation by the Guardian into Google's multifaceted lobbying campaign in Europe has uncovered fresh details of its activities and methods. Based on documents obtained under a freedom of information request and a series of interviews with EU officials, MEPs and Brussels lobbyists, the investigation has also found:
• Google's co-founder and CEO Larry Page met the then
European commission
chief privately in California in spring 2014 and raised the antitrust case despite being warned by EU officials that it would be inappropriate to do so.
• Officials and lawmakers in Brussels say they have witnessed a significant expansion of
Google
lobbying efforts over the past 18 months as the company faces increased scrutiny of its business activities in Europe.
• Google has employed several former EU officials as in-house lobbyists, and has funded European thinktanks and university research favourable to its position as part of its broader campaign.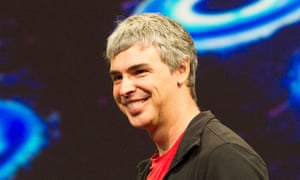 Google co-founder Larry Page. Photograph: Bloomberg via Getty Images
Capitol Hill's aggressive intervention in Brussels came as the European parliament prepared to vote through a resolution in November 2014 that called on EU policymakers to consider
breaking up Google's online business into separate companies
.
Republican and Democratic senators and congressmen, many of whom have received significant campaign donations from Google totalling hundreds of thousands of dollars, leaned on parliament in a series of similar – and in some cases identical – letters sent to key MEPs.