By
Ashley Fantz
, CNN
Updated 11:12 AM ET, Wed December 2, 2015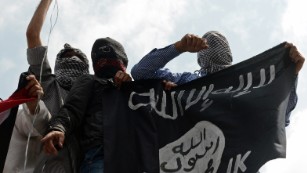 The state of the war against ISIS
02:33


Story highlights

United States, Russia, France, Iran and the Kurds are attacking ISIS in Iraq and Syria
U.S. and its allies have conducted more than 8,000 strikes against ISIS
(CNN)In the wake of the Paris terror attacks,
allies in the fight against ISIS are signaling readiness
to intensify attacks on the terrorist group's strongholds in Syria and northern Iraq.
Germany is expected this week to give final approval to a military mission that includes up to 1,200 soldiers to be deployed in a "support role" against ISIS in Syria. British lawmakers
will vote Wednesday
on whether to conduct more airstrikes against the terror group's Syrian strongholds.
A United States-led coalition has been attacking ISIS in Syria with airstrikes since August 2014. But other countries, including Russia -- which isn't part of the coalition -- also are pummeling the terror group from the air. Arab nations, including Turkey, Jordan and Saudi Arabia have played smaller roles in the air onslaught. Kurdish fighters have joined the fighting on the ground. Here's a look -- in graphics and videos -- at who's been doing what in the growing battle.
The United States and its allies
Secretary of Defense Ash Carter told the House Armed Services Committee Tuesday that the U.S. military will send "a
specialized expeditionary targeting force
" aimed at conducting more raids in Iraq. A U.S. official told CNN that decision means there will be additional U.S. Special Operation forces on the ground in Iraq to fight ISIS.
The force is in addition to the "less than 50" Special Operations forces President Barack Obama authorized in October to aid in the fight against ISIS in Syria.
.