By EMILY SHAPIRO Jan 3, 2016, 1:50 PM ET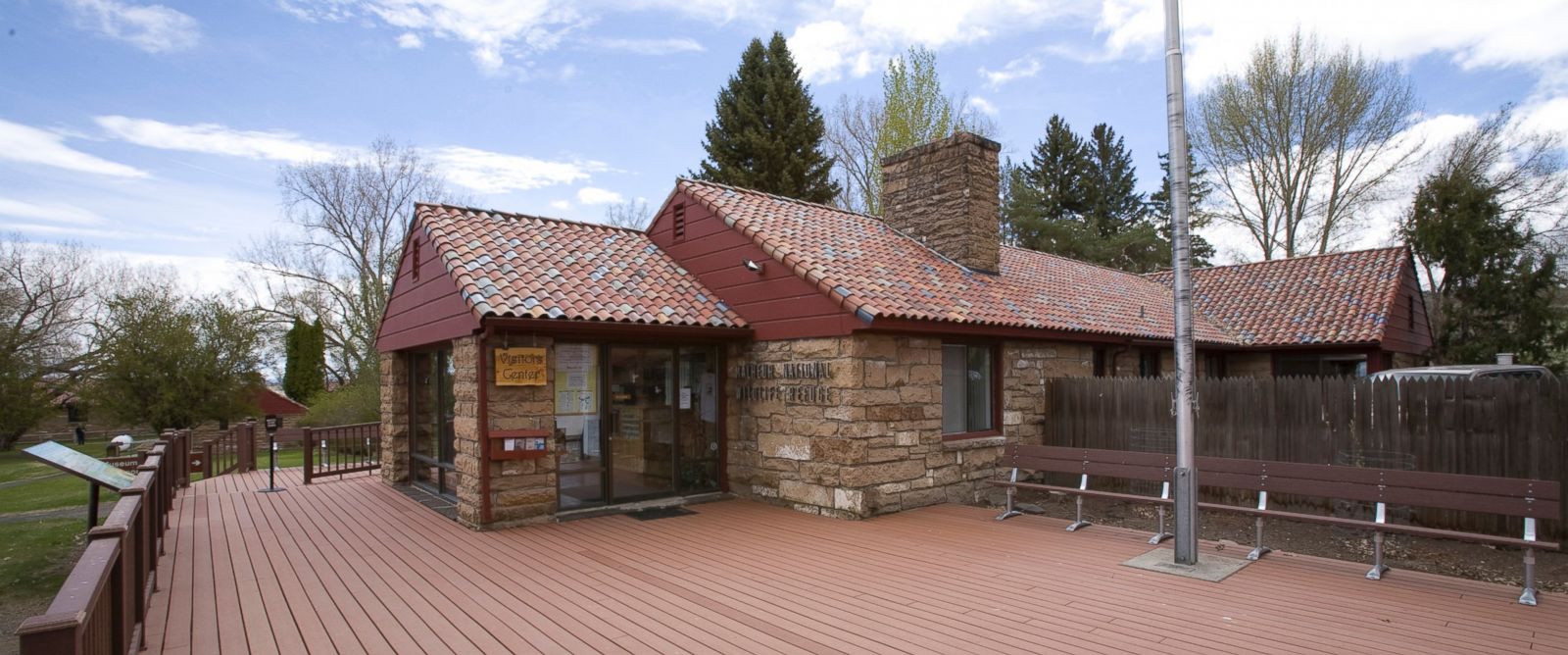 Cacophony/Wikimedia CommonsMalheur National Wildlife Refuge headquarters near Burns, Ore. is seen in this photo.
A group of militia members, along with some members of the family of Nevada rancher
Cliven Bundy
, are occupying a building on federal land at an Oregon national wildlife refuge.
The protest began Saturday as a rally in support of Harney County ranchers, Dwight Hammond Jr. and Steven Hammond, who are to report to prison on Monday for arson. Then, militia, along with sons of Cliven Bundy -- who was involved in a standoff with the government over grazing rights in Nevada in April 2014 -- initiated the occupation of the headquarters of the Malheur National Wildlife Refuge.
Cliven Bundy's son Ammon claims the federally owned wildlife refuge in rural, eastern Oregon belongs to the people, and that they are "making a hard stand against ... overreach."
He said the government's "taking of people's land and resources" is leaving people in poverty, adding that the wildlife refuge "has been a tool in doing that."
Two of Ammon Bundy's brothers are also among the occupiers, according to The Oregonian.
Nevada Cattle Rancher Wins 'Range War' With Feds
Who Is Cliven Bundy and Why Is He So Controversial?
Ammon Bundy called the earlier rally successful, but said of the Wildlife Refuge standoff, "If we do not make a hard stand, we will be in a position where we won't be able to as a people."
He also asked for militia members to come help him.
"We're prepared to be out here for as long as we need to be," he said in an 8-minute long Facebook video posted early this morning.
The caption for the video says: "The people are finally getting some good use out of a federal facility."
The refuge is federal property managed by the U.S. Fish and Wildlife Service and was closed for the holiday weekend.
A U.S. Fish and Wildlife Service spokesperson told ABC News: "The Fish and Wildlife Service and The
Bureau of Land Management
have received reports that an unknown number of individuals have broken into the Malheur National Wildlife Refuge facility near Burns, Oregon. While the situation is ongoing, the main concern is employee safety and we can confirm that no federal staff were in the building at the time of the initial incident. We will continue to monitor the situation for additional developments."
Beth Anne Steele, a spokeswoman for the
FBI
in Portland, told ABC News the FBI is aware of the situation but is not making any further comments.
According to The Oregonian, Harney County Sheriff Dave Ward told people to stay away from the area as authorities work on a solution. Officials with the Harney County Sheriff's Office did not immediately respond to ABC News' request for comment.
Cliven Bundy, the patriarch of a large Mormon family with more than 50 grandchildren, came into the spotlight in April 2014, when the federal government started impounding his 900 head of cattle, following a 20-year battle over cattle-grazing on federal land.
The government said Bundy owed $1.1 million in unpaid grazing fees and penalties for continuing to let his cattle roam free on land near Bunkerville, 80 miles northeast of Las Vegas, even after the government established the area as a protected habitat for the endangered desert tortoise in 1993 and slashed Bundy's cattle allotment.
The situation escalated the week of April 5, 2014, as hundreds of supporters from around the country rallied on Bundy's property to protest the federal cattle round-up. The dispute reignited debate over Bureau of Land Management practices, especially in Nevada where federal agencies control 85 percent of the land.
The confrontation turned ominous as armed militia gathered on his cattle and melon farm, aiming semi-automatic weapons at armed BLM officials from a bridge overpass. Some protesters were tasered by authorities and others arrested and later released, including one of Bundy's 14 adult children.
On April 12, 2014, the BLM ended the stand-off, returned Bundy's confiscated cattle and left the land citing safety concerns.
Get real-time updates as this story unfolds. To start, just "star" this story in ABC News' phone app. Download ABC News for iPhone
here
or ABC News for Android
here
.
The Associated Press contributed to this report.