Pope Francis arrives in Cairo seeking to mend ties with Islam

Friday, April 28, 2017 2:22 a.m. CDT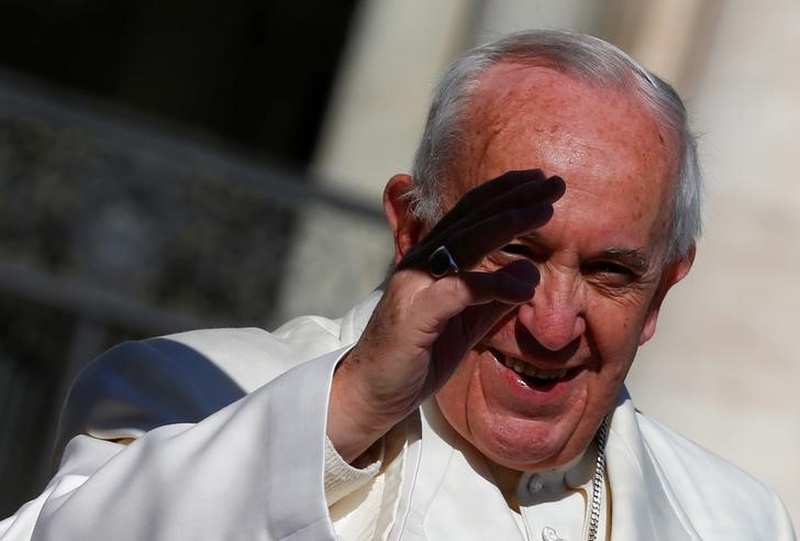 Pope Francis waves as he arrives to lead his Wednesday general audience in Saint Peter's square at the Vatican, April 19, 2017. REUTERS/Tony


By Lin Noueihed and Eric Knecht

CAIRO (Reuters) - Pope Francis arrives in Cairo on Friday hoping to mend ties with Islamic religious leaders just as Egypt's ancient Christian community faces unprecedented pressure from Islamic State militants who have threatened to wipe it out.

In an address to the Egyptian people this week, Francis spoke of his hope that his visit would help bring peace and encourage dialogue and reconciliation with the Islamic world.

But it comes at a painful time for Egypt's Copts, the Middle East's largest Christian community, three weeks after Islamic State suicide bombers killed 45 people in twin church bombings.

Those attacks followed a cathedral bombing that killed 28 people in December and a spree of murders that has forced hundreds of Christians to flee North Sinai, where the group is most active.

Islamic State attacks and sectarian wars in Iraq, Syria and elsewhere are devastating Christian populations and jeopardizing their future in the Middle East, the birthplace of Jesus and home to the earliest churches.