To make college more accessible, states are jumping in with 'free college' plans, but the concept is still evolving – generating debates about who benefits, who should pay for it, and what strings should be attached.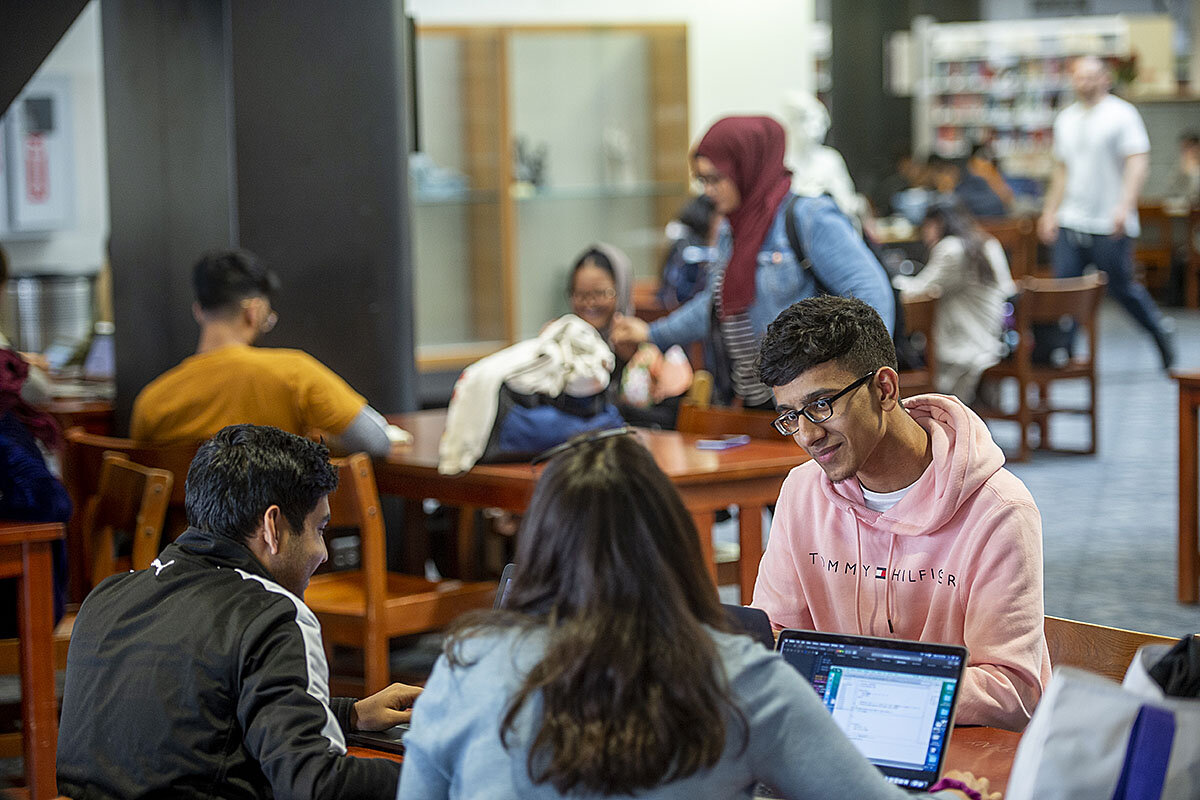 Ann Hermes/Staff
Tufayel Ahmed (r.), a freshman computer science major at City College of New York, studies in the library with classmates Sakil Khan and Emma Athow in May. Mr. Ahmed received the state's Excelsior Scholarship, which helps cover his tuition. Currently 24 states pay for tuition – and sometimes more – for a subset of students.
By
Stacy Teicher Khadaroo Staff writer
@StacyTKhadaroo
Brenden Bixby chose college over working full time on the apple orchard that his dad manages in Poughkeepsie, New York. He receives the state's Excelsior Scholarship and other grants to cover his tuition.
But he's taking out loans for room and board at SUNY Cobleskill, which averages about $13,000 a year. Halfway through college, Mr. Bixby doesn't know exactly how much he's borrowed. "I try not to think about it too much just because I don't want it to bring me down," he says.
"Free college" scholarships have been proliferating in the United States. Currently, 24 states offer "college promises," as they are often called, though their eligibility and scope vary widely. Some Democratic presidential contenders also champion the idea as a national solution.