By
Daniel Burke
and
Rosa Flores
, CNN
Updated at 5:41 PM ET, Thu October 18, 2018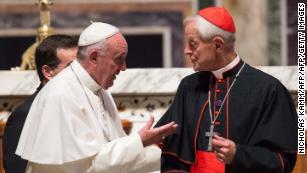 (CNN) — The Department of Justice has subpoenaed at least seven of the eight Catholic dioceses in Pennsylvania as part of an investigation into abuse by priests.
The Archdiocese of Philadelphia, and the dioceses of Allentown, Erie, Greensburg, Harrisburg, Pittsburgh and Scranton acknowledged on Thursday they had received federal subpoenas.
"The Diocese of Pittsburgh has received the subpoena from the U.S. Department of Justice and will cooperate fully with any and all investigations of the sexual abuse of minors by clergy in Pennsylvania," said spokesman the Rev. Nicholas S. Vaskov.
Several groups that represent abuse survivors said this appears to be the first federal probe of this size and scope into sexual abuse by Catholic clergy in the United States. A spokesperson for the Department of Justice in Washington declined to comment.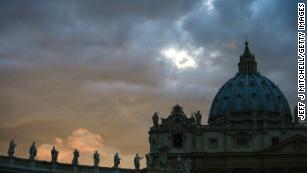 The federal probe comes on the heels of a damning grand jury report in Pennsylvania that found credible evidence that 301 "predator priests" abused more than 1,000 children in six dioceses since 1947.
Because the statute of limitations had run out on most of the crimes, only two priests have been charged as a result of the two-year-long investigation.
But the Pennsylvania report has prompted officials in several other states to open inquiries into allegations of sexual misconduct by Catholic clergy.
The Survivors Network of those Abuse by Priests
has been asking
for a federal investigation into the Catholic Church since 2003, during the church's last widespread scandal of clergy sex abuse.
David Clohessy, SNAP's former national director, said "as best we can tell" this is the first such federal probe into the Catholic Church in the United States targeting clergy sexual abuse. "And it is long overdue."