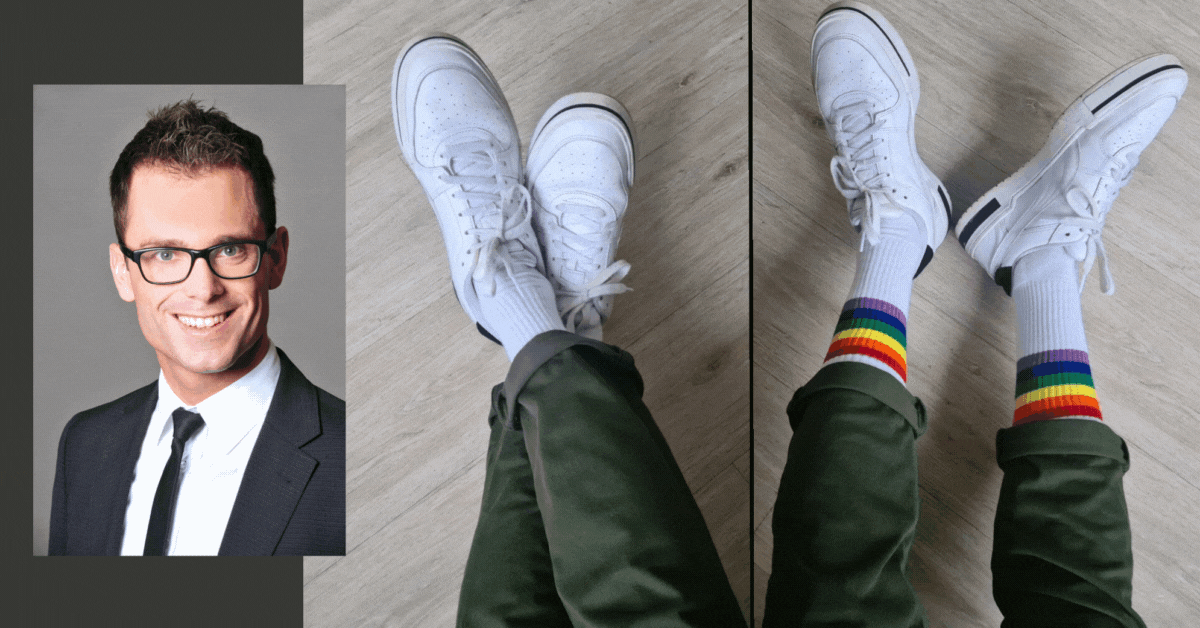 25MARCH2023
Pastor Saša Gunjević First Adventist Pastor to Maintain Credentials After Coming Out
NEWS
HAMBURG-GRINDELBERG ADVENTIST CHURCH
,
HANSE CONFERENCE
,
NORTHERN GERMANY
,
SAŠA GUNJEVIĆ
24 March 2023 |
At the Hamburg-Grindelberg Adventist Church, in Northern Germany's Hanse Conference, Pastor Saša Gunjević began his first sermon of the New Year on January 7, 2023. The title of his sermon paralleled the new motto chosen by Hanse Conference for 2023: "You Are a God Who Sees Me." In his sermon (
translated here into English
), Gunjević tells the story of Hagar and her struggle as she is spurned from society and flees as a minority, only to have God stop her and ask her deep questions about her journey and her identity. God asks her to go back to an uncomfortable and untenable social environment, but promises her blessings and His support. She replies by saying "I have seen the One who sees me!"
Gunjević continued. "Hagar needed a safe place. Without this Advocate….without the God who sees her, she probably wouldn't have returned. I also need a safe place and don't know if I have one. 'You are a God who sees me.' I could always be open with Him. Now I want to entrust you with something very important to me. I'm bisexual. That means I can fall in love with both women and men. I have known this since I was 14 years old. I knew this when I was 16 years old and was baptized… It was clear to me from the start that if I wanted to become or remain a pastor, I couldn't talk about it. That that would be impossible. So I studied theology without being able to talk about it with other Christians. I became a pastor and kept it to myself for 13 years."
Throughout his sermon, Gunjević shares that he is grateful for the support of his friends and family, that he has understood that his "being is not a sin, because we cannot choose our sexual orientation and identity," and that the Grindel church community will be afforded some time to study and discuss the issue together for those who have questions or theological concerns. He ends the sermon with an appeal:
I would like to continue working at Grindel to ensure that we too see people as God sees us. That we are a safe place for people with all kinds of challenges. For people who don't share everything because they are afraid of being judged, rejected or sent into the desert. I believe in a God who is different from what we think He is. He can see differently than we do, love differently than we do, hope differently than we do, and also believe differently than we do. That is exactly why it is good if we learn from HIM. Get a new outlook from HIM, for each other, knowing that we belong together and don't "have to" be against each other. Even if we see and believe things differently.