Heir to throne says he was unaware Peter Ball admitted guilt two decades earlier in 1993
Staff Reporter
Friday 20 July 2018 13:20
The Independent Online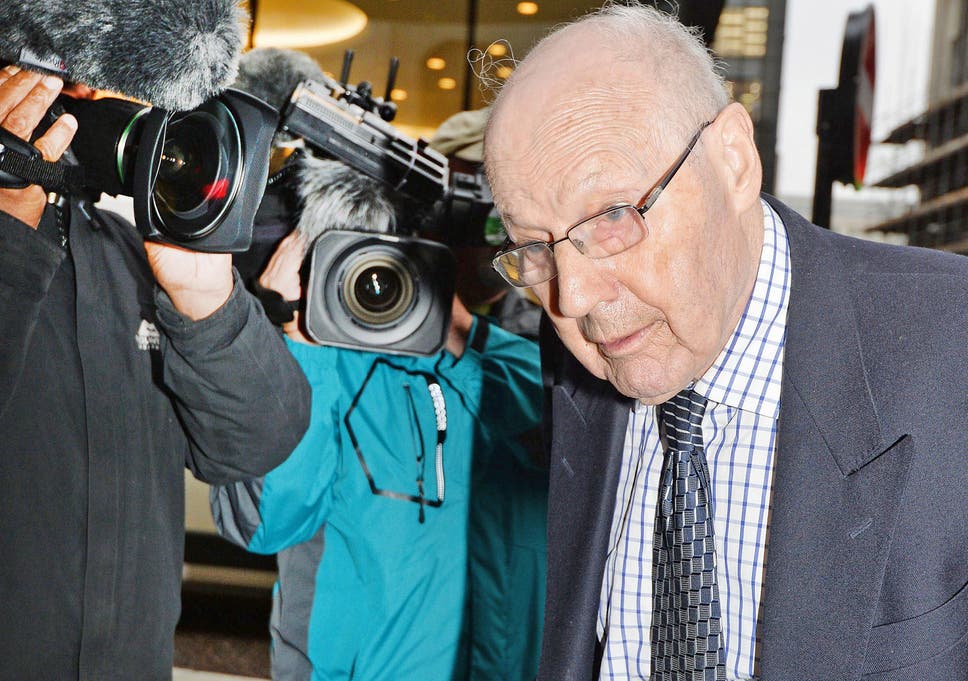 Peter Ball was jailed for 32 months in 2015 for sexually abusing 18 young men over 30 years. ( Getty Images )
The Prince of Wales remained close friends with a disgraced bishop for more than 20 years because he did not realise that the clergyman had admitted sexual abusing a teenager, according to his statement to a public inquiry.
Prince Charles
admits he kept in contact with
Peter Ball
and even gave him "small gifts of money" after the clergyman
accepted a police caution for gross indecency
in 1993.
He says he only became aware of the truth when the former Bishop of Gloucester was jailed for 32 months at the Old Bailey in 2015 for sexual offences against 18 young men.
In his written statement to the
Independent Inquiry into Child Sexual Abuse
,
reported by The Times
, the prince said he had been deceived by Ball, who said he was being persecuted by someone with a grudge.
Read more
Child sexual abuse in the church
Disgraced sex abuse bishop 'exploited ties to Prince Charles'
Prince Charles said: 'I was certainly not aware at the time of the significance or impact of the caution.
'I was not aware until recently that a caution in fact carries an acceptance of guilt."
The inquiry is investigating whether prominent figures in the establishment attempted to interfere in the criminal justice process after Ball was accused of sexual offences.
It will hear from former Archbishop of Canterbury George Carey, who was
found to have delayed a "proper investigation" into Ball's crimes
for two decades by failing to pass information to police.
Reverend Graham Sawyer, who was abused by Ball as a teenager and waived his right to anonymity, and retired judge Lord Anthony Lloyd of Berwick, a former member of the House of Lords, will also give evidence.
Prince Charles' written statement is due to be read out at the inquiry on the last day of evidence and he will not have to attend or be cross-examined on its contents.
The prince says he believed Ball's claims that he had been falsely accused because "in the 1980s and 1990s there was a presumption that people such as bishops could be taken at their word".
He denies attempting to pressurise police officers investigating Ball in the 1990s or intervening to try and get the bishop restored to his ministry but admits discussing Ball with Lord Carey in 1994.
Ball also preached at the funeral of the Duchess of Cornwall's father in 2006 and lived in a Duchy of Cornwall property in Langport, Somerset, between 1997 and 2011.
A spokesman for Clarence House said: "In his statement the prince makes it clear that he was unaware of the true nature of Mr Ball's behaviour until the latter's trial and conviction in 2015, at which point he severed all contact.
"Along with many others, he was deceived by Peter Ball over a very long period of time, which is something he deeply regrets."
Clarence House said there was no evidence from correspondence with Ball that the Prince of Wales tried to intervene to "protect or promote Ball".
"The Crown Prosecution Service has publicly stated that it had neither received nor seen any correspondence from a member of the Royal Family when Ball was under investigation in 1992/93," it added.
Ball, now 86, was released in February last year after serving half his sentence behind bars.
The Old Bailey heard that Ball convinced some of his victims to strip naked to pray and even suggested they submit to beatings between 1977 and 1992.
The first of his victims to come forward took his own life in 2012 after hearing that Sussex Police had reopened the case.
Prince Charles said in his statement: "My heart goes out to the victims of abuse and I applaud their courage as they rebuild their lives. It remains a source of deep personal regret that I was one of many who were deceived over a long period of time about the true nature of Ball's activities."
Additional reporting by Press Association.