Health Care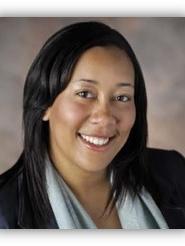 Jillyan McKinney will begin as CEO of Avista Adventist Hospital in Louisville on Nov. 20,…
more
Provided by Avista Adventist Hospital
In This Article
Health Care Industry

– Reporter, Denver Business Journal
2 days ago
Centura Health
officials have appointed someone they consider a rising star in the Adventist Health System as the new CEO of Avista Adventist Hospital in Louisville
.
Jillyan McKinney, who has been the vice president of strategic business development for the Lake Nona and Sunbridge communities while at
Florida Hospital in Orlando
, will begin her new role on Nov. 20. She replaces Dennis Barts, who retired in August.
McKinney grew a reputation for aligning physicians better with the hospital and for improving overall health and well-being in her community, said officials at
Centura
,
which is co-owned by

Adventist

and Catholic Health Initiatives
. She initiated several major expansion projects there and facilitated jumps in both patient volume and profitability.
"McKinney has an infectious amount of energy," said Edward Sim, president of
Centura Health
's Mountains and North Denver Operating Group.
McKinney said in an announcement that she and her family "can't wait to call this incredible community home."
P.S.

Centura Health